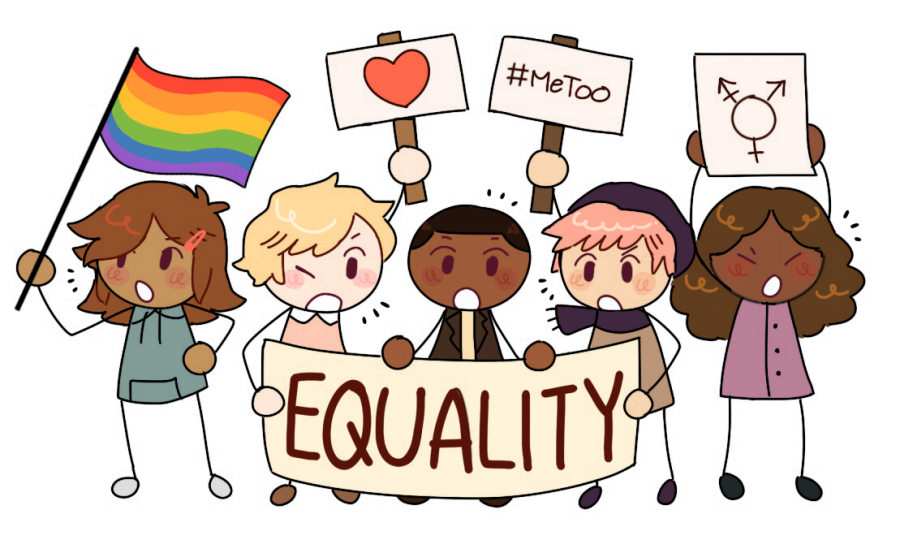 Maya Dagdag
The history of feminism can be broken down into four waves. Not to be seen as individual movements, these waves connect to address the ever-evolving ideas of feminism, as each generation sought different rights. Those who discussed or sought to advance women's rights prior to these waves were proto-feminists, the earliest of whom was Plato, who argued for the political and social equality of women. Anticipating modern feminism, proto-feminism in the West lived from the Renaissance to the Enlightenment and came from the Old and New World.
The first wave of feminism began in the 19th century and was the West's first sustained movement for women's political equality. The Second Great Awakening provided a culture where women could follow principles of self-determination and seek freedom. Feminist leaders sought suffrage – or the right to vote – temperance, abolition and labor restrictions. It begins with the Seneca Falls Convention in 1848 where the people present called for the right for women to vote. Black leaders, such as Sojourner Truth and Fredrick Douglass, were major forces in this movement for women's suffrage. The National American Woman Suffrage Association was founded in 1890, but it excluded many, such as women of color and those in the LGBTQ+ community. In 1920, the 19th Amendment was passed, granting national suffrage to white women. Black women, however, had to wait until 1964 when the Civil Rights Act was passed in order to be able to vote without difficulty. 
Second-wave feminism came about during the 1960s and was more aimed toward social equality. Betty Friedan, one of its catalysts, spoke out about how women were pressured to do domestic work instead of pursuing an intellectual career. Her book, The Feminine Mystique, mainly appealed to white, middle-class women. They argued that domestic labor and abortion rights needed to be changed in order to grant social equality to women. Black women at this time fought against the practice of forced sterilization of people of color and people with disabilities. The second wave saw important legislation passed, such as The Equal Pay Act in 1963, which addressed the gender pay gap. Landmark Supreme Court case Roe v. Wade guaranteed women reproductive freedom. Women additionally gained the rights to hold credit cards and apply for mortgages, and martial rape was outlawed. 
The third wave of feminism began in 1991with the confirmation of Clarence Thomas to the Supreme Court. Thomas was accused of harassment by Anita Hill, a former colleague of Thomas. Thomas's confirmation inspired more women to come forward about their own sexual assault experiences. Third-wave feminists also fought for more female representation in the national government. However, the universal goal of feminism had not yet been established during this time, making the movement decentralized with separate groups focused on individual goals, including reporting cases of sexual assault, actively showing disdain against patriarchal elements such as beauty standards and advocating for more represenation in government.
The fight for gender equality continues today. Around 2012 marks the beginning of the fourth wave of feminism, which is characterized by a focus on the empowerment of women, intersectionality and the use of mass media in fighting for the goals of the movement. It shares many of the same ideals as third-wave feminism, but it is more centralized due to the ease of organization through social media. In an effort to combat sexual assault, Tarana Burke created the #MeToo movement in 2006.  It was popularized in 2017 with the Harvey Weinstein allegations, which has encouraged people to come forward about their experiences with sexual assault and to hold harassers accountable for their behavior. Time Magazine named the #MeToo campaign as Person of the Year. Furthermore, fourth-wave feminism has also sparked after the election of former President Donald Trump, who has made derogatory marks about women in the past. The annual Women's March has been taking place in Washington DC since Jan. 21, 2017. Activism has also been prevalent worldwide and spread easily through the use of social media. With the broadened mindset of gender equality, feminism now aims to bring attention to LGBTQ+ rights. Many celebrated as legislation for LGBTQ+ rights were passed, including the landmark case Obergefell v. Hodges in 2015, which legalized same sex marriage.