Loading ...
Sophia Kennedy
April 7, 2019 • No Comments
The SCHS Drama Department debuted their spring musical, Stephen Sondheim and James Lapine's "Into the Woods," on Thursday, April 4. The play, directed by senior Devin...
Check out the different editing styles of the photo apps reviewed by Sasha Syrevych
April 5, 2019
One reporter reflects on the top ten events in women's history in the past year
March 28, 2019
REVIEW: Logic's 'Supermarket,' accompanies his debut novel of the same name, and is worth a listen
March 27, 2019
Mariam Bachar and Chariah Williams
April 9, 2019 • No Comments
Corrections: 4/10/18 at 10:13 am. Graf nine, line one: "[STI]" to "[SLI]" High school is filled with barriers that can hold students back, and many struggle to overcome...
@SCHSRoar on Twitter
@schstheroar on Instagram
@sc.roar on Facebook
Vy Ho
March 25, 2019
Dressing out in PE clothes is mandatory for students taking physical education at SCHS, but the long wait to enter the locker room for girls is an overlooked issue needing...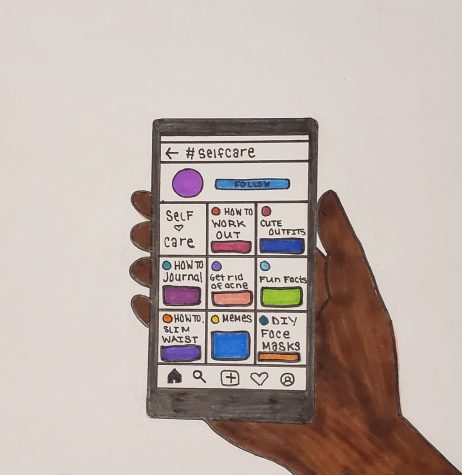 OPINION: Instagram self-care accounts should live up to their name
March 3, 2019
OPINION: Students should be able to take seven classes, regardless of elective choice
February 24, 2019
OPINION: Sequels and reboots are unnecessary cash grabs
February 22, 2019