Q&A with math teacher Taylor Burk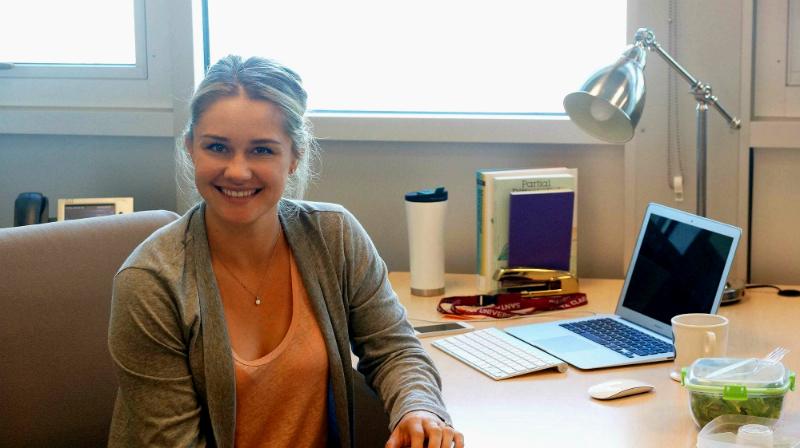 Maya Singh and Michelle García
September 18, 2014
Q: What did you want to be growing up?
A: When I was really little, I wanted to be a lawyer because my mom was a lawyer, and when I was in high school, I wanted to be a news anchor. Then I realized that those jobs are really hard to get, so in college I decided I wanted to be an accountant. I sort of bounced around until I decided to be a teacher.
Q: What were you involved in when you were in high school?
A: I was on the dance team. We also had what were called "song leaders," which was a hybrid cheerleader/dancer, so I did that. I was also in a musical, "Beauty and the Beast." I was a wolf and a napkin, since those were the only dancing parts.
Q: What advice would you give to your high school self?
A: I'd probably just recommend getting my stuff done, but have a little fun too.
Q: What's your favorite T.V. show?
A: Oh gosh, I watch everything. All the Bravo shows, even though they're just horrible. It's very addicting. I love "Gilmore Girls," I watch it on DVD. I watch "Game of Thrones," and I used to watch "Dexter," but it's not on anymore. Oh, and "Breaking Bad," I love "Breaking Bad"!
Q: What's your favorite movie?
A: "The Wizard of Oz." It was the first movie I ever watched, and I still love it.