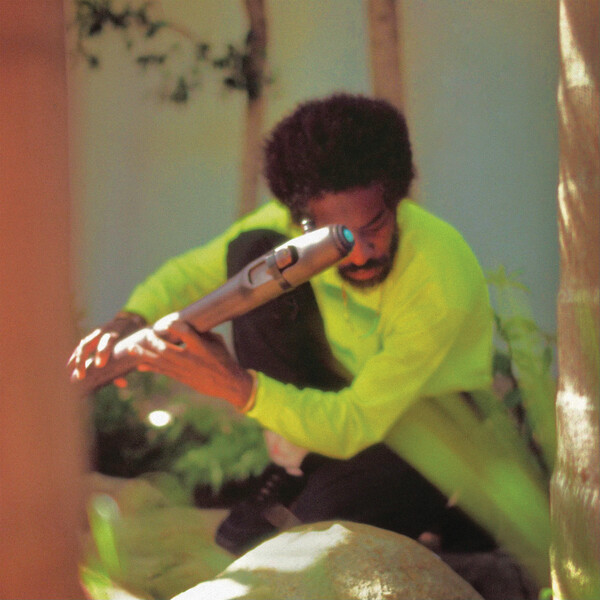 On Nov. 17, African-American rapper and singer André 3000 released his first ever solo album "New Blue Sun." Although releasing music on his own for the first time, 3000 is no stranger to the music industry, having been the second half of the rap duo Outkast, who released their final, Grammy winning and critically acclaimed album "Speakerboxxx/The Love Below" in 2003.
Since the album's 2003 release, Outkast disbanded and 3000 had been a special treat appearing on other artists' albums as a listed feature. "New Blue Sun" provides a new perspective into the current world of 3000. Although purely instrumental, 3000's message speaks volumes in regards to the beginning of a new chapter.
Through their accomplishments and contributions to hip-hop, 3000 and Outkast member Big Boi are highly respected. Although never officially disbanded, the duo took a hiatus, which inevitably led to the end of their Outkast chapter.
Big Boi continued releasing solo albums as the years went on prompting hip-hop lovers to ponder the question, "What happened to André 3000?" Away from the public eye, 3000 enjoyed his life and found himself in the process. 3000's absence came to an end when in 2019, he was spotted playing his flute at the LAX airport. As the days continued, 3000 was spotted sipping Starbucks, doing yoga and taking evening strolls.
After further speculation, the public noticed that 3000's instrument was actually a Mayan double flute, constructed with duo resonant pipes. The very Mayan double flute never left 3000's side, even after his sightings in early 2023.
In May, 3000 had been seen happily walking the streets of Tokyo as fans recognized and recorded another mysterious sighting of 3000 with his Mayan flute in hand. 3000's latest feature, "SCIENTISTS AND ENGINEERS," presented a futuristic sound on Killer Mike's record that had hip-hop fans excited. On June 20, Mike would appear on the radio show "Sway in the Morning," where he would be questioned about the potential of a 3000 album.
"Yeah, I think we fly out in a couple weeks to go listen to it. He does," Mike said.
After listeners caught wind of the groundbreaking news, users swarmed the internet in anticipation of 3000's return. As the internet grew in uproar, Mike would return to "Sway in the Morning" to take back his statements.
"I was stoned out of my mind playing, teasing y'all. Y'all took the joke too seriously," Mike said. "He's never not making music. So I got a chance to hear a lot of cool stuff."
Outraged, longtime Outkast and hip-hop fans came to the realization that a new 3000 album may never come. Disappointment soon turned into excitement when spontaneously on Tuesday Nov. 12, the announcement for "New Blue Sun" arrived, but it was not what fans were expecting.
"I love rap music because it was a part of my youth. I would love to be out here rapping," 3000 said in an interview with NPR. "I would love to be out here playing with everybody, but it's just not happening for me. This is the realest thing that's coming right now."
Instead of rapping, 3000's "New Blue Sun" contains 87 minutes of mind-pleasing, calm-inducing flute instrumentals. From bamboo flutes, contrabass flutes, digital wind instruments and his Mayan flute. 3000 demonstrates his musical maturity in the track "I Swear, I Really Wanted To Make A Rap Album But This Is Literally The Way The Wind Blew Me This Time" by implementing wind chimes and the occasional gong along with flute instrumentals on the 12-minute track.
3000 discussed the reason behind the explicit elongated and wacky titles such as "That Night In Hawaii When I Turned Into A Panther And Started Making These Low Register Purring Tones That I Couldn't Control…"
"They were long on purpose because I knew if this album had no lyrics that I would try to give as much thought or information in the titles," 3000 said.
With the average song on "New Blue Sun" being 12 minutes, the songs found on the album really take a while to build. Although slowly paced, it makes sense given the meditative state the album entrances its listeners in.
The closing track, "Dreams Once Buried Beneath The Dungeon Floor Slowly Sprout Into Undying Gardens," displays a wide variety of flute patterns resemblant of stuttering tones as well as an underlying guitar, allowing for a beautiful and somewhat nostalgic sounding song.
The eight instrumental tracks allow for listeners to interpret songs in their own imagination. André 3000 emphasizes the ability being that there is no language found within the tones of the flutes.
"Now that people are finally hearing it, everybody has their own translation. And that's kind of cool because for you, it's your thing," 3000 said. "You can have your own thoughts. I have my own thoughts."
Without words, 3000 uses "New Blue Sun" to auditorily illustrate to listeners a new chapter of his new life and the end of the life that once was. Although a very slow burner, André 3000's latest record serves as an album that fits well in a meditative and mellow environment, juxtaposed to his older music.