Ten good things that happened in 2016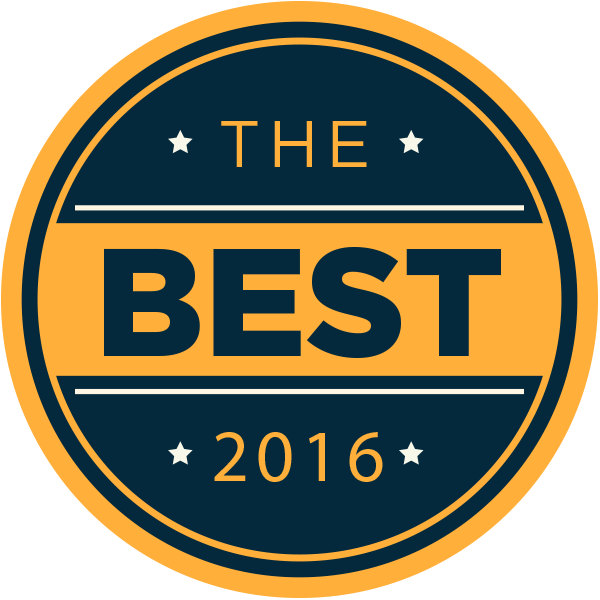 A lot of people believe that 2016 was a really confusing and difficult year. Some, such as the entertaining website "BuzzFeed," even say that it was the worst in the last decade.
These people aren't completely wrong ‒  many bad things did happen last year: the Orlando Shooting, the Turkey explosions, the deaths of world legends like Alan Rickman, Carrie Fisher, David Bowie, Harper Lee and Muhammad Ali among others. Those events left our society in tears.
However, despite 2016's brutality, there were still numerous great things that made last year not all that bad.
1) The 2016 Rio Olympics happened. U.S. athletes won a total of 121 medals, 46 of them being gold. American swimmer Michael Phelps broke a 2,168-year record by winning his 22nd gold medal, extending his record for the most gold medals won.
2) Unemployment in the U.S. dropped to its lowest point since the past decade. In 2009, the unemployment rate was at 7.8 percent and in November 2016, it dropped to only 4.6 percent.
3) Giant pandas are no longer endangered. The population of the giant panda rose 17 percent from 2004 to 2014 due to an increase in available habitats. In 2016,  International Union for Conservation of Nature downgraded Giant Pandas from "Endangered" to "Vulnerable."
4) California is now powering over 6 million homes with solar power ‒  a record in the U.S. The amount of solar power generated in July 2016 is double the amount produced in 2014. 29 percent of electricity needs were met by the state's vast renewable energy portfolio, which includes solar, wind, geothermal, biofuels, small hydro-electricity and energy storage. Now, the goal of California is to increase that number to 33 percent by 2020.
5)  Leonardo DiCaprio won the Oscar. Many were waiting for this moment since the "Titanic" (1997) came out, and, finally, it happened. DiCaprio was nominated for the Oscars six times, and on Feb. 28, he got the Best Actor award for the movie "The Revenant" (2016).
6) Volunteers in India planted about 50 million trees in 24 hours. On Earth Day, India agreed to spend $6 billion to reforest 12 percent of its land. More than 800,000 volunteers helped plant trees to fight climate change.
7) High school graduation in the U.S. reached a record-high. In 1999, the graduation rate was at 71 percent, but in 2016, that rate skyrocketed to 83 percent.
8) The U.S. became measles-free. Measles can cause some serious health problems like pneumonia, blindness, brain swelling and even death. In September, after two decades trying to solve that problem, the World Health Recommendation announced the absence of measles in America.
9) Harriet Tubman will replace Andrew Jackson on the $20 bill. On Apr. 20, Treasury Secretary Jack Lew announced that African-American abolitionist Harriet Tubman will replace slaveholder Andrew Jackson on the $20 bill.
10) World hunger hits its lowest point in 25 years. Today, less than 800 million people around the world experience hunger, dropping 21 percent in the last 25 years.
Although the year 2016 witnessed many disheartening events, it should not be viewed as the worst year of the decade. Academic, scientific, and economic improvements from the past serve as a reminder that while every year has its setbacks, positive outcomes are still possible.
Leave a Comment