"Wonder Woman" to blast the screens on June 2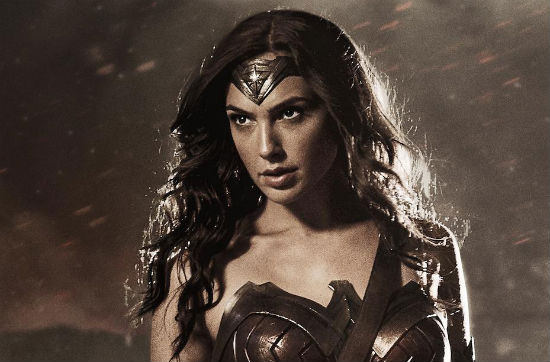 Hang on for a minute...we're trying to find some more stories you might like.
For the first time in 75 years since her creation, DC Comics's Diana Prince will make her first screen appearance in the live-action film "Wonder Woman." With fans raving since late last year, the highly-anticipated film will be released on Friday, June 2.
"Wonder Woman" takes place during World War I, a hundred years before Wonder Woman's appearance in "Batman v Superman: Dawn of Justice" (2016). Though the original comics take place in World War II, the film producers wanted to make the movie different from the Captain America's World War II setting. "Wonder Woman" follows the story of Amazon warrior princess Diana Prince, played by Gal Gadot, and her adventure with Steve Trevor, an American fighter pilot played by Chris Pine, to stop the war.
Not only is this the first time with an on-screen Wonder Woman, the movie is also making history as having the first female director, Patricia Jenkins, for a live-action superhero film.
"Wonder Woman" is based off the DC Wonder Woman comics that first came out in 1941. The comics tells a story during World War II about a young girl molded out of clay by her mother, Queen Hippolyta, and brought to life by Aphrodite. Diana also receives superhuman powers, including skilled hand-to-hand combat, superhuman strength and the power of flight, to defeat supervillains and monsters from Greek mythology.
To make this film as memorable as the famous comics, producers casted a talented crew of actors and actresses.
One of the acclaimed actors include movie star Gal Gadot, who achieved fame through her role as Gisele Yashar from "The Fast and Furious" film series. "House of Cards" favorite Robin Wright portrays Antiope and "Harry Potter" celebrity David Thewlis plays a role that hasn't been released to the public. And there is also "Star Trek" star Chris Pine.
Being part of the DC Comics films and having an exceptional cast, superhero fans have high  expectations for the new movie. "Wonder Woman" had a  $100 million budget, and according to Box Office Pro, it is expected to make $83 million opening weekend. The film has also been crowned the most anticipated movie of the summer, according to a Fandango poll that received feedback from 10,000 voters.

With "Wonder Woman" already making history before its official release, it may be one of the most phenomenal films of the year.