REVIEW: New album "Just the Beginning" is empowering and thought-provoking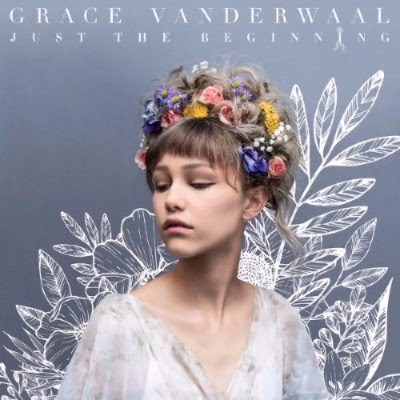 At age 13, singer-songwriter Grace VanderWaal has released her second album since winning America's Got Talent last year. VanderWaal's newest album, "Just the Beginning," was released yesterday. Along with singles that were released earlier this year, VanderWaal's album will be performed in her now sold-out tour, "Just the Beginning," starting Nov. 5.
Additionally, VanderWaal held an art contest for her album. Fans were encouraged to submit original art of VanderWaal or her music. Booklets of the chosen art are enclosed in the physical copies of the album.
In a Billboard interview, VanderWaal spoke about the style of her new release. "[It will be] really the same sound … [but] less acoustic" than her first album, "Perfectly Imperfect," released four months after her AGT win.
The song titled "So Much More Than This" is about body image and getting caught up in little things that don't matter, VanderWaal told Teen Vogue.
"Ignore the world, let the music cave in/Close your phone and breathe in the air/You'll soon realize that there's something that is/so much more than this," VanderWaal sings in "So Much More Than This."
According to a Teen Vogue interview, the rest of the album's songs are based off little stories from VanderWaal's life.
Through songs like "Talk Good" and "Just A Crush," it's clear to see VanderWaal's inspirations from her own 13-year-old life.
"I wish I said this, I wish I said that/But I kinda froze in my tracks… I wish I could talk good," VanderWaal sings in "Talk Good."
"Moonlight," "Sick of Being Told," "Burned" and "Escape My Mind" are just a few of the songs in the new album.
The lyrics and tunes of VanderWaal's songs are empowering and fun. They are great songs to dance to and sing along with. The album has an almost ethereal feel to it, and many of VanderWaal's songs have profound lyrics that are thought-provoking, yet cheerful.
With nearly 16.5 million views on YouTube, "Moonlight," the first song on the album, was released as a single in mid-July of this year. It is arguably one of the most empowering songs on the album.
"A doll made out of glass/All her friends think that she's great/But I can see through it all/And she's about to break," VanderWaal sings, showing the struggles of body image and beauty standards.
With empowering messages and enticing tunes, VanderWaal's album has reached many fans all across the globe.
Leave a Comment