The Top Ten Most Anticipated Movies of 2018 (according to an SCHS student)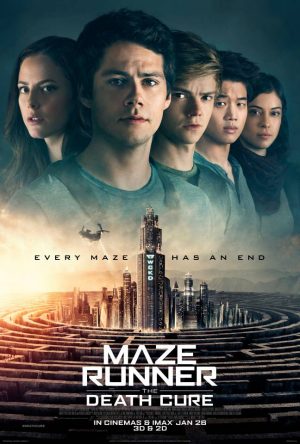 Maze Runner: The Death Cure
The final movie in the "Maze Runner" trilogy is expected to be an amazing film. The protagonist, Thomas, guides escaped Gladers on their final mission: breaking into Last City, a WCKD-controlled labrinth. This will be the deadliest maze to solve, and escaping it will finally answer questions about their society and the mystery of the mazes that the Gladers have asked since the beginning.  
Release Date: January 26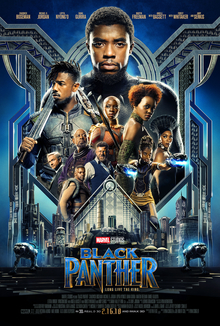 Black Panther
"Black Panther" should  be a movie filled with action and representation. Not only is the main cast almost all black actors, but the roles they portray are powerful superheroes.
Main character T'Challa returns to his home in the African nation of Wakanda to take his place as king after the death of his father. When an evil enemy, Klaw,  returns, T'Challa's determination as king and the Black Panther is tested as he must fight to save the world and avenge his father, as Klaw is the being that killed him. The young hero must harness the power of the Black Panther to secure the safety of his people and return honor to his name.
Release Date: February 16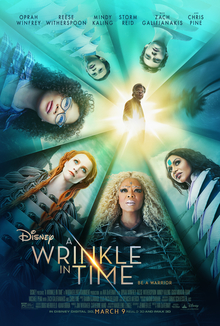 A Wrinkle In Time
"A Wrinkle in Time" is sure to be one of the most iconic movies of the year. Not only does it feature women of color, such as Oprah Winfrey and Mindy Kaling,  but the main character is a young and powerful African American girl. The diversity in this film is up to par of the standards 2018 has set for its movies.
The 12-year-old protagonist Meg Murray's father has been missing for five years after a scientific excursion gone wrong. Meg, along with her brother and her classmate, embark on a magical adventure using time-warping travel to find her father. Along the way, they meet three astral travelers to help them on their journey. The kids will have to face their fears to overcome their challenges in this fantastical movie.
Release Date: March 9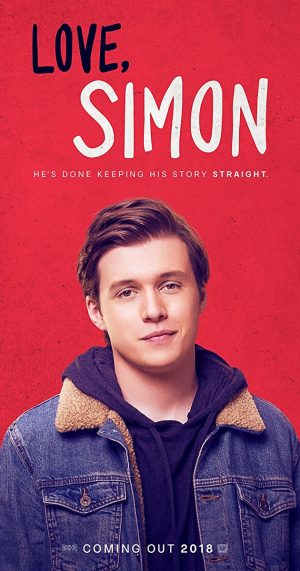 Love, Simon
Representation of everyone on earth – cultures, religions, races and sexualities – is making strides as popular culture progresses forward in equality movements. Too often are the non-mainstream characters simply the best friend or comedic edge. With the making of "Love, Simon," members of the LGBTQ+ community can feel represented, even if only a little.
Based off the 2014 novel, "Simon vs. The Homo Sapiens Agenda" by Becky Albertalli, the main character, Simon, struggles with coming out to his family and friends, all the while dealing with a crush.
Release Date: March 16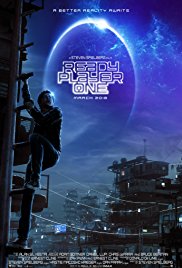 Ready Player One
Set in 2045, "Ready Player One" is an action-packed sci-fi film sure to excite and entice viewers. When the famous creator of a virtual reality world passes away, he leaves behind a hunt of clues for his players to find. Protagonist Wade Watts must face challenges, friendships and tests of skill to find the ultimate fortune.
Based on the 2011 novel by Ernest Cline, "Ready Player One," will be lively and full of unexpected twists, sure to keep you interested and focused.
Release Date: March 30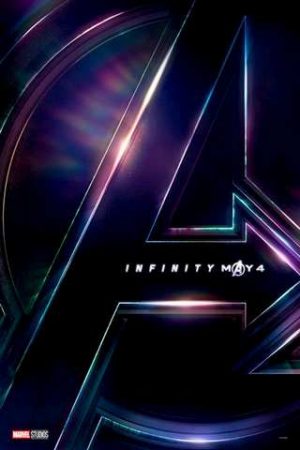 Avengers: Infinity War
"Avengers: Infinity War" is at the top of many movie lists for this year. The Avengers unite to defeat their biggest enemy yet: Thanos, an immortal creature from Titan who plans to collect all six of the Infinity Stones and use them to impose a twisted reality. The fate of the planet hangs in the balance as the Avengers fight with everything they have.
Release Date: May 4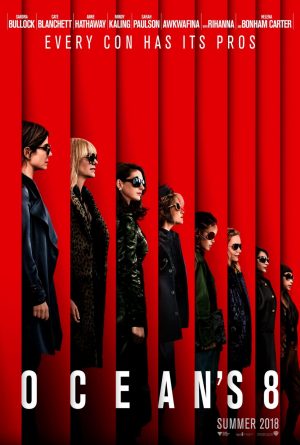 Ocean's 8
Protagonist Debbie Ocean embarks on a heist with seven other female thieves to get away with their biggest heist yet: breaking into New York's Met Gala in search of a necklace worth $150 million. Although the roles they play may be thieves, many empowering women portray them. With stars like Rihanna, Sandra Bullock, Mindy Kaling and Anne Hathaway, diversity is not in short supply in this film. "Ocean's 8" is sure to follow the 2018 theme of equality and empowerment as well as bring an exciting story to its viewers.
Release Date: June 8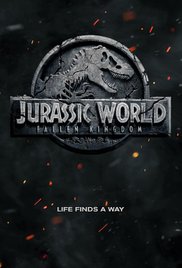 Jurassic World: Fallen Kingdom
"Jurassic World: Fallen Kingdom" takes place four years after the destruction of the Jurassic World theme park in 2015's film "Jurassic World." . Main characters Owen Grady and Claire Dearing return to save any and all remaining dinosaurs after coming back to the island Isla Nublar. Once there, however, they discover new breeds of horrifying giant dinosaurs and new dangers that threaten their existence. Although not too anticipated by high school students, Jurassic World fans everywhere are anxious with anticipation of this movie.
Release Date: June 8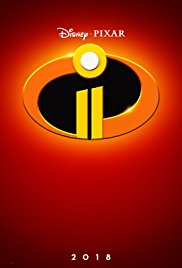 Incredibles 2
After 14 years, "Incredibles 2" is finally here. Back in 2004, Disney and Pixar released  "Incredibles,"which showcased the Incredible family fighting crime after their crime-fighting was disallowed by the city. So far, it is known that "Incredibles 2" will follow Mr. Incredible being a "stay-at-home" dad while Elastigirl is out saving the world, according to Entertainment.ie, a pop culture site. The Incredible kids, Violet, Dash and Jack-Jack, will stay the same ages, meaning Mr. Incredible must take care of baby Jack-Jack who is still learning and developing his powers. With the rise of the Women's Rights Movement, Elastigirl may inspire little girls that they can be superheroes too. Additionally, the flipped role of the man staying at home and the women working should  bring the equality movement further.
Release Date: June 15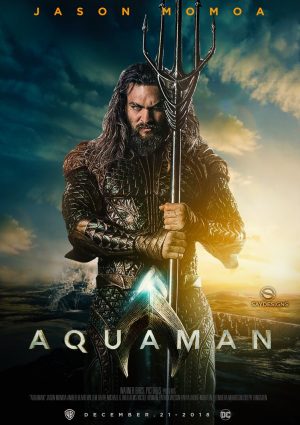 Aquaman
The sixth installment of the DC Extended Universe, "Aquaman," focuses on Arthur Curry, leader of the underwater people Atlanteans, as he struggles against the conflicts between the sea and ground. This film will also talk about the issue of ocean pollution, according to CinemaBlend.com. The land people pollute the ocean people's world, causing them to fight. Curry must try to unite the two worlds, despite misunderstandings.
Release Date: December 21
All photos are courtesy of Google Images
Leave a Comment