REVIEW: 'Crazy Rich Asians' is not only a popular, inclusive rom-com, but a step in the right direction for Hollywood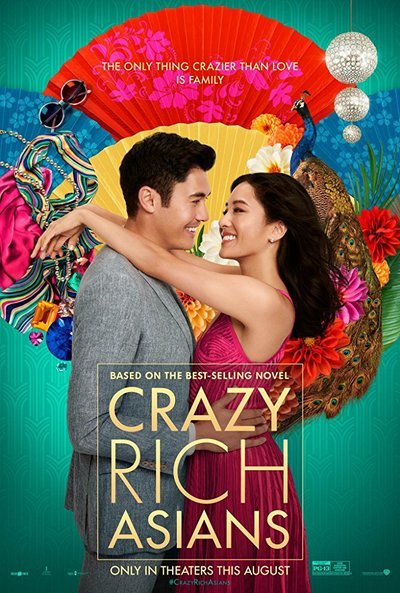 Excited viewers formed long lines wrapping around the AMC Mercado 20 theater in Santa Clara, waiting to watch the highly-anticipated movie with a predominantly Asian cast. Based on Kevin Kwan's internationally bestselling novel, the romantic comedy-drama film "Crazy Rich Asians" hit theatres last Wednesday.
"Crazy Rich Asians" may just be another rom-com movie, but it is a gamechanger for East Asian representation in Hollywood. Since "The Joy Luck Club," a 1993 drama with a mostly Asian cast, not many Hollywood films and series have starred an Asian-American leading role let alone a recurring role. With an Asian director, Jon M. Chu, and an almost all Asian cast, some see "Crazy Rich Asians" as an inspiring start to a new era for Hollywood films.
The film follows the heartwarming and glamorous love story of Rachel Chu (Constance Wu) and Nick Young (Henry Golding). An NYU economics professor, Rachel is a second generation Chinese-American with a Singaporean boyfriend who does not mention his family often. However, when Nick invites Rachel to his best friend's wedding in Singapore, she realizes Nick's family is actually one of the wealthiest in Singapore. Coming from a poor background, Rachel struggles to fit in with the cultural difference and extravagant lifestyle of Nick's family and friends, particularly with his mother Eleanor Young (Michelle Yeoh).
Although the film may not accurately represent the wealthy in Singapore, the production and quality of "Crazy Rich Asians" is truly magical and breathtaking. The spectacular acting combined with the background music during the wedding scene brought tears to not only the film characters but the audience as well.
In addition to all of the heartfelt moments, "Crazy Rich Asians" included several hysterical ones. Rachel's college roommate Goh Peik Lin (Awkwafina) and her family mostly brought out the humor of the film, often leaving viewers in endless laughter. This type of renewed comedy has been long gone, and it was refreshing to feel such lightheartedness with a distinctly Asian vibe.
"Crazy Rich Asians" also incorporates many Asian cultural references, including the different traditions, spoken dialects and jokes. Even if viewers do not understand any of the Chinese dialects, subtitles are available to explain the foreign and confusing sections. Although the subtitles were not direct translations, they still brought the overall meaning to the audience.
The film has proved to be a successful film with an expected $30 million by the end of its debut weekend. With such popular ratings, fans are hoping for a sequel or maybe a trilogy.
Nonetheless, the hilarious yet inspiring film "Crazy Rich Asians" will hopefully signal a shift in cultural representation and change Hollywood for the better.
Leave a Comment