Top ten things that happened in '20-Gay-Teen'
The LGBTQ community has dubbed this year "20Gayteen," embracing their sexualities and celebrating their many accomplishments and breakthroughs this year. Representation in movies, TV shows, books and music has skyrocketed this year. So, according to this reporter, here are the top ten things that occurred in "20-Gay-Teen."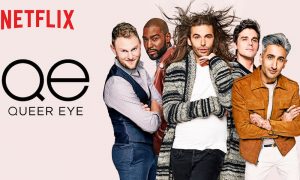 "Queer Eye" (February 7)
Initially airing from 2003 to 2007, "Queer Eye for the Straight Guy" was a show where five gay men gave the lives of straight men a makeover. Last February, Netflix rebooted the show by introducing a new young squad of five. Makeovers are not only given to straight men in the 2018 version – women and LGBTQ men are featured on the show as well. Two seasons are currently available on Netflix, and with humor and heart-throbbing moments, the show has something for all.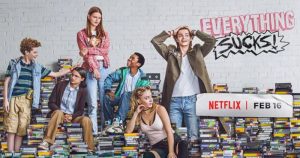 "Everything Sucks" (February 16)
"Everything Sucks" is not only a coming-of-age series but also a coming out series that takes place in the '90s. The story follows Kate, an awkward sophomore, discovering her sexuality. A stereotypical nerd, Kate falls for the main popular girl while pretending she is dating one of the nerdier boys. A '90s aesthetic coupled with awkward gay teens make this show give many "the feels."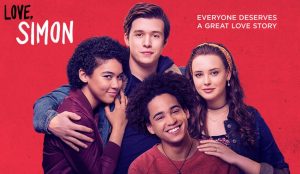 "Love, Simon" (March 16)
One of the biggest entries on this list, "Love, Simon" is a film based on a 2015 novel by Becky Albertalli. When the film initially came out, it grossed over $66 million worldwide. Teens being able to see a very popular and relatable book adapted to the screen created a massive hype. The movie features Keiynan Lonsdale as the love interest, who is, in fact, bisexual in real life. For once, a queer teen can see a queer actor play a queer character on-screen. Additionally, the soundtrack features songs by LGBTQ artists.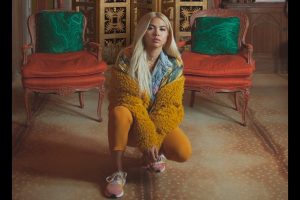 "Expectations" by Hayley Kiyoko (March 30)
Best-known for her role as Stella Yamada in the 2011 Disney Channel original movie "Lemonade Mouth," Hayley Kiyoko – or "Lesbian Jesus" to her fans – has been releasing music since her 2013 album "Belle to Remember." Since then, Kiyoko has been releasing queer music out loud and proud, but her 2018 EP "Expectations" takes the cake. With in-your-face imagery in her music videos and blatantly obvious girl-love-girl themes, Kiyoko delivers a very electro-pop album that many fans adore. Collaborations with other LGBTQ artists gave fans even more reasons to love Kiyoko and her music.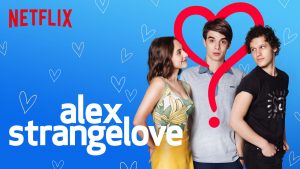 "Alex Strangelove" (April 14)
This Netflix Original Film features Alex Truelove, a seemingly-straight senior, experiencing the ups and downs of high school and his relationship with his girlfriend. Upon meeting Elliot, an out and proud high school graduate, at a party, Alex begins to question his sexuality. The film suits all audiences, being filled with good humor that is entertaining for those just looking for a laugh. For the LGBTQ community, however, the film portrays the very real journey of self-discovery accurately and respectfully.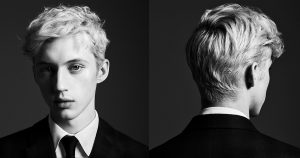 "Bloom" by Troye Sivan (August 31)
Similar to Kiyoko, Troye Sivan has been delivering LGBTQ music since he began his career. On the album "Bloom," Sivan sings about discovering and embracing sexuality in a positive light, which contrasts with his past albums and singles. He delivers openly queer, vibey music on "Bloom," with faster songs about living as oneself and lower-tempo beats about unrequited love. Sivan uses male pronouns in his love songs so his listeners can feel accepted and represented simply by hearing this and knowing their love is normal.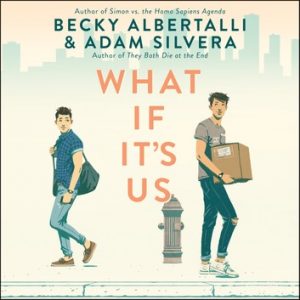 "What If It's Us" (October 9)
Written by Becky Albertalli and Adam Silvera, both authors of other LGBTQ novels, "What If It's Us" tells the story of two boys falling in love in New York. The authors combine their writing styles in the book, and each is responsible for creating and writing the perspectives of one of the boys, according to Entertainment Weekly. Fans of Albertalli and Silvera can see similarities between these two boys and past characters created by the authors, creating an enjoyable, humorous and lighthearted novel.
"Boy Erased" (November 2)
This coming-of-age film shows raw emotion and deep issues. The movie follows the true story of Jared Eamons, a college-age boy battling being outed to his small-town Baptist parents. After they send him to a conversion therapy camp to "fix" him, Jared must overcome conflict with the other boys and his camp leader, while also figuring out how to accept himself. The film's importance goes beyond representation. The tender pain and sentiments expressed throughout are heartbreaking. "Boy Erased" shows members outside the LGBTQ community the intense struggle many of those in it face.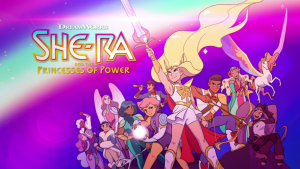 "She-Ra and the Princesses of Power" (November 16)
A remake of the popular '80s cartoon, this Netflix Original Series is an inclusive masterpiece. Featuring components such as unicorns, empowered women and gay relationships, Noelle Stevenson's "She-Ra and the Princesses of Power" is an inclusive and enticing story that makes all feel accepted. The show stars Adora, a teen member of the Horde, the antagonist group. She is chosen to be She-Ra, one of the most powerful princesses in their universe. The LGBTQ community is not the main focus of the show, but the subtle representation makes it great. With clearly queer couples and characters sprinkled throughout, the show normalizes different groups – not only the LGBTQ community but also various races and body types – while still being funny and interesting.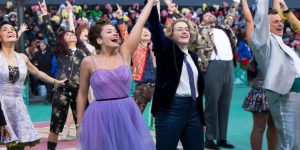 First LGBTQ kiss at the Macy's Thanksgiving Day Parade (November 22)
First premiered on Broadway in October of 2018, "The Prom" is a musical about two girls wishing to attend prom together and facing the struggles an LGBTQ couple must endure. The cast performed hit song "It's Time to Dance" at the annual Macy's Thanksgiving Day Parade and made history with the first LGBTQ kiss at the parade. Through this act, a milestone for the LGBTQ community was reached and the world became one step closer to the normalization of queer relationships in the media. This groundbreaking moment was a great way for the year to come to a close.
All photos are courtesy of Google Images.
Leave a Comment