REVIEW: Drake's EP 'Scary Hours 2' delivers three exceptional tracks with noteworthy lyrics and features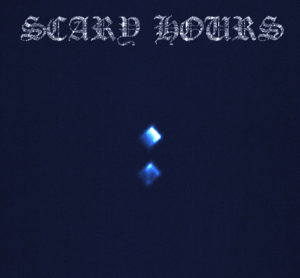 On Thursday, March 4, Drake released EP "Scary Hours 2," consisting of three bar-heavy tracks with grandiose features from Lil Baby and Rick Ross. "Scary Hours 2," a follow-up to his previous "Scary Hours" EP released in 2018, includes a variety of beats and well-written verses alluding to the demands of being a successful artist. 
The release follows the delay of Drake's sixth studio album, "Certified Lover Boy," anticipated to have dropped in January but postponed to later this year. "Scary Hours 2" includes songs "What's Next," "Wants and Needs (feat. Lil Baby)" and "Lemon Pepper Freestyle (feat. Rick Ross)." Though these are not any of Drake's best releases, the EP is a solid drop, and all three songs are versatile listens with considerable beats and lyrics. 
"Wants and Needs," featuring popular rapper Lil Baby, is arguably the best song on the EP. The lyrical Kanye West reference adds a fun Easter egg, and the spectacular Lil Baby feature is what makes "Wants and Needs" such a hype and powerful track. According to the lyrics, Drake and Lil Baby must work to balance the important aspects in life, and they include their thoughts on what they consider wants and needs. Aspects like money, friends, relationships and religion are thrown back and forth, alongside their values in relation to the rappers' lives. 
"Sins, I got sins on my mind / And some M's, got a lot of M's on my mind / And my friends, yeah I keep my friends on my mind," Drake sings. 
Considering the lyricism alongside its steady beat that accommodates the lyrics and a feature that makes listeners feel like they are floating, "Wants and Needs" deserves the hype it is receiving and continues to get better with each listen.
On "What's Next," Drake notes his success in his musical career and the fame and fortune that has followed. This song is a good listen, albeit mediocre. The beat is questionable, reminiscent of one that rapper Playboi Carti would use, but the sophisticated lyrics make up for it.
"Lemon Pepper Freestyle," featuring rapper Rick Ross, documents Drake and Ross' lavish lifestyle and what it encompasses. The beat – an R&B type vibe, including a sample from musical duo Quadron's track "Pressure" – makes this song perfect for the chill playlist, although it is quite long. "Lemon Pepper Freestyle" marks Drake and Ross' 13th collaboration and is resonant of many old Drake songs.
Overall, this release is an appreciable drop and builds hype for "Certified Lover Boy," still anticipated to come out sometime this year. The features are remarkable, and all contributors to "Scary Hours 2" brought significant lyrics and flow. Drake dropped a noteworthy EP that is sure to excite fans for future releases.
Leave a Comment