From boba to pastries, one reporter shares the top food locations to visit in San Francisco
Set along the gleaming waters of the Pacific Ocean, the bustling city of San Francisco is home to a variety of destinations. The diverse food options line the inner streets of the city, attracting outside tourists to indulge in its culinary delights. On the next trip to the vibrant neighborhoods of San Francisco, one should consider an enjoyable experience at one of these eateries.
1. b. Patisserie
Found along California Street, b. Patisserie is a standout bakery specializing in modern French style pastries with an American twist. The selection of baked items range from a rich, buttery chocolate banana almond croissant to a sugary, caramel toned kouign amann. The array of goods is not limited to pastries and is open to seasonal cakes and savory sandwiches. The shop also serves an assortment of coffee and teas. With the variety offered by the cozy spot, it is a place to stop by for some delicious treats.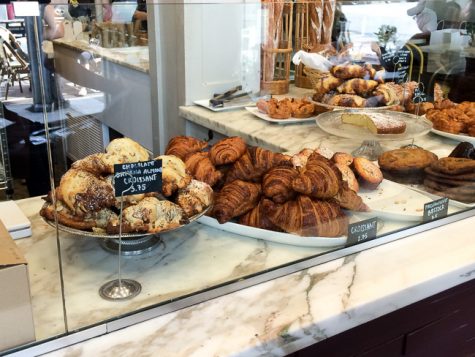 2. Bi-Rite Creamery
An ice cream shop serving unique flavors, Bi-Rite Creamery is a business focused on using sustainable and local products for their frozen novelties. The flavor options are endless, catering to the simplistic taste of vanilla bean ice cream to a floral honey lavender or a nutty black sesame flavor. All the toppings are house-made and ready to spice up one's cup. The menu extends to include dairy-free flavors for vegan customers as well as sundaes and ice cream sandwiches to satisfy a large audience.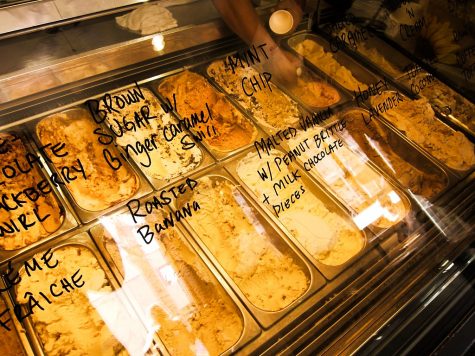 3. Boba Guys
Calling all boba lovers! Boba Guys makes the perfect drink to carry while exploring the city. Based on three core values — quality, passion and transparency — this business focuses on high quality ingredients and sustainable practices. At numerous locations in San Francisco, a popular flavor is the strawberry matcha latte, a three-layered drink consisting of premium-grade organic matcha, milk and housemade strawberry puree. With basic tea blends to adventurous special flavors, the menu and toppings are palatable for many to enjoy with a biodegradable bamboo-fiber straw.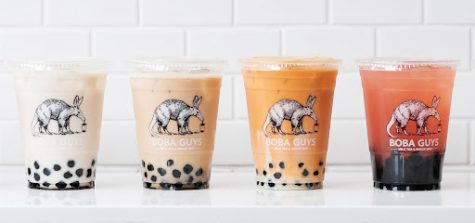 4. Marufuku Ramen
Found in the Japan Center Malls, Marufuku Ramen is mainly known for their bowl of Hakata-style tonkotsu ramen – thin noodles, creamy, rich umami-flavored broth and topped with simmered pork belly, a soft boiled egg and lively vegetables. In the chilly San Francisco weather, a comforting bowl of fresh noodles and warm broth are sure to warm one up.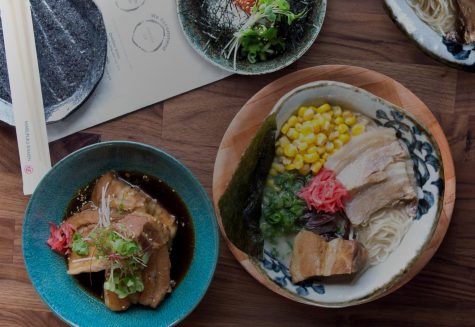 5. Suppenküche
One can find solace in simple German cuisine at Suppenküche (which also has an extensive beer and wine menu for adults 21 and over). Sharing a warm, comforting facility for customers, the menu ranges from crispy potato pancakes with homemade applesauce, sour cream, and chives to large portioned entrees of roasted meats with salad. In a small restaurant with a homely ambiance and flowing with conversations, it is sure to keep one satisfied.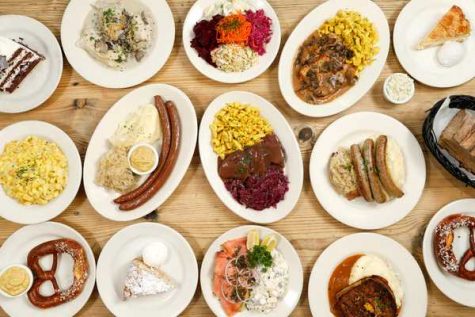 Leave a Comment