SCHS community reviews BookTok's trending reads
BookTok has blown up on social media platform TikTok, giving book lovers a special place to share their favorite books. Avid readers at SCHS share their opinions on whether or not books popularized on social media were worth a read.
1. They Both Die at the End by Adam Silvera
Silvera's young adult novel left many readers saddened after following two strangers from New York on their last day alive. After finding out their fate, Mateo Torrez and Rufus Emeterio form a friendship to live their final day with someone instead of dying alone. "They Both Die At The End" left an impact on readers, like sophomore Clarissa Co, with its well-written relationships and relatable characters. 
"It had a good emotional factor, and also I really liked the relationships of the people, not just the relationships, but the friendships and stuff like that," Co said. "The end at least was quite emotional."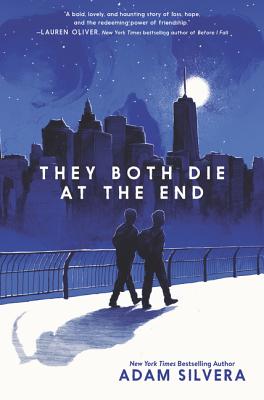 2. A Good Girl's Guide to Murder by Holly Jackson
Murder mystery "A Good Girl's Guide to Murder" is an easy read for those looking to build a habit for reading. The first book in the "A Good Girl's Guide to Murder" trilogy is about a true crime obsessed student trying to discover the truth about a shady yet solved murder in her town. Pippa Fitz-Amobi has to figure out if her long-time neighbor Sal Singh killed his beloved girlfriend, leaving his family in shame when he committed suicide after the murder. Though there were mixed reviews for its plot twists that left readers wanting more, others were disappointed for lacking in depth aspects.
"I expected more. I was expecting it to be more like the whole story being told through transcripts when it was more like only an occasion or chapter," freshman Isaac Ishimatsu said. "After you read it for the first time, it doesn't have any reread value because you already know what the murder was. You already knew what happened."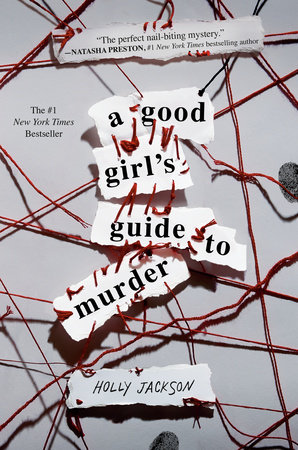 3. It Ends With Us by Colleen Hoover
Hoover has released several romance novels including "It Ends With Us"' that left readers hooked. Before reading, researching the triggers included in her writing is essential as many of her books cover sensitive topics. The plot follows a girl named Lily trying to overcome her father's death after college, meeting someone who seems to be the love of her life. Though looks can be deceiving, her perfect relationship turns into a nightmare until her first love reappears to save her from an abusive relationship. 
"I feel it shouldn't be classified as a romance as much because I feel like the meaning behind it was a lot more than a romance novel," junior Megann Dittman said. "It showed female empowerment and how she can grow and how you don't have to stay in something that's toxic. You can grow from yourself and be a better person."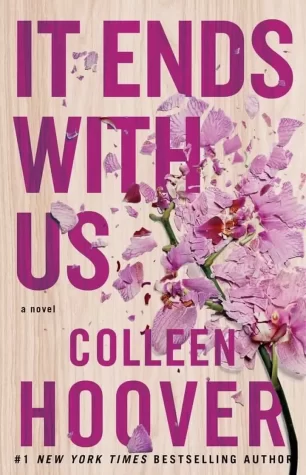 4. The Silent Patient by Alex Michaelides
Michaelides's psychological thriller follows an infamous painter who was forced into a psychiatric unit after murdering her husband and remained silent until psychotherapist Theo Faber attempts to treat her. During their time together, Faber learns more about himself when trying to uncover the motive in Alicia Berenson's crime. The overall reviews online for this book are mixed as some say the ending is unbelievable while others say the plot twist is expected and ridiculous. 
"It dove deep into love and what it means," freshman Joshua Ebarb said. "But it was kind of predictable. I thought it was about a regular person in a hospital, but it was different."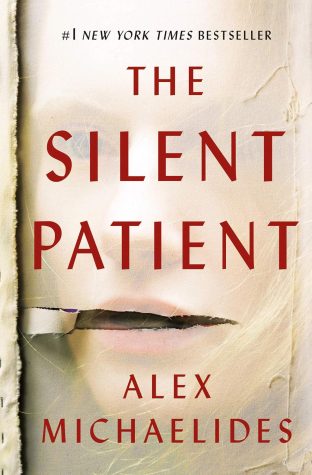 5. The 7 Husbands of Evelyn Hugo by Taylor Jenkins Reid
Reid's novels have gained mass attention with her popular book "The 7 Husbands of Evelyn Hugo." This historical fiction delves into the past to tell the life story of a Hollywood actress in the 1950s, Evelyn Hugo. Her time in the spotlight had passed, and her last interview would be her final chance to leave a name for herself. The interviewer, Monique Grant, is able to uncover the reasoning behind Hugo's 7 husbands along with her rise to fame. 
"I'm not that much of a fan of Hollywood or old movies, but I thought that part was interesting," French teacher Grace Garvin said. "Just the old Hollywood system and sort of the elegance of being a movie star and '30s, '40s and '50s, just getting lost in that world."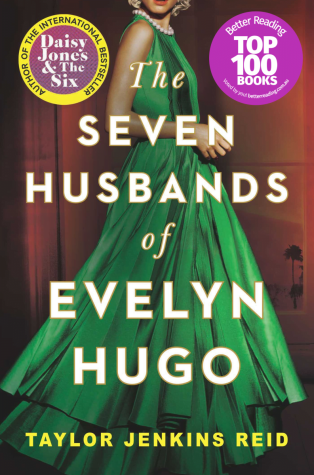 Leave a Comment