SCHS welcomes new ASL teacher Aimee Hurtado and her sense of adventure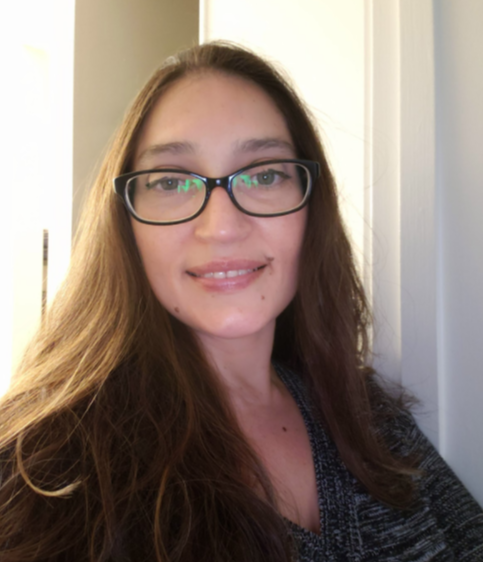 New SCHS ASL teacher Aimee Hurtado was working as a sign language interpreter when she found herself in a room with a patient with schizophrenia who threatened to stab her with a fork. She remained with the patient after the attending nurse left the room when the patient began to get violent.
"Out of everything I've done, I think that was probably the scariest," Hurtado said.
As a former sign language interpreter, Hurtado has provided her sign language skills in many situations, most non-life-threatening. She has worked during surgeries, at weddings, and at Disneyland, Six Flags and Magic Mountain.
Hurtado is a self-proclaimed adventurous person who craves action. She said she tried to include her sense of adventure in her classes at Gladstone High School in Azusa, CA, where she began teaching. For example, Hurtado would take her students on field trips to practice signing with people who are deaf.
"For students who are adventurous when they go out there and volunteer and actually start using the signs they know and have learned, it's scary but it's a great experience," Hurtado said.
Hurtado earned her bachelor's degree in Theatre Arts from Pepperdine University.
"Back in those days, they didn't offer a bachelor's in sign language, so I just went for theater, and it was a lot of fun," Hurtado said.
She recalled many unique experiences she had while at Pepperdine.
"A lot of famous people went there," Hurtado said. "Adam Sandler would just hang out and shoot hoops."
Hurtado earned her master's in education at Azusa Pacific University and went on to teach at Gladstone High School. She said teaching has provided something new and unique for her and her adventurous lifestyle. Recently, Hurtado received a phone call from SCHS and immediately moved to the Bay Area.
"When I got the call that I was welcomed here, I was super excited," Hurtado said. "Being here, it's like a whole new world."
Leave a Comment