REVIEW: The Weeknd's 'Dawn FM' kicks off 2022 with a refreshing tone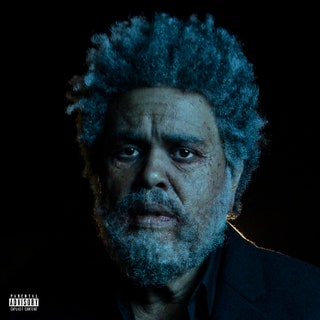 Released on Jan. 7, 2022, The Weeknd's newest album, "Dawn FM," brings together a love song radio station theme with various genres and an array of feelings.
In the song "Here We Go… Again," featuring rap artist Tyler, The Creator, an emotional, waxing poetic The Weeknd speaks of a love interest that brings him true happiness. After this past year of distance between people, it makes sense that The Weeknd sings about the hardships of relationships.
"When I make her laugh / Swear it cures my depressin' thoughts," The Weeknd sings.
Tyler, The Creator, however, raps about a fractured relationship fraught with trouble and brokenness, differing from The Weeknd's more loving verses.
"Pen and pad gon' save my a** if these feelings freeze up / You gon' sign this prenup," Tyler, The Creator raps.
On a different note, the song "Out Of Time" invokes a style close to artists like Michael Jackson, Boyz II Men and Stevie Wonder. A song about trauma and the end of pain, "Out Of Time" is an inspirational song for those going through tough times and trying to love amidst a crisis.
"The last few months, I've been workin' on me baby / There's so much trauma in my life / I've been so cold to the ones who loved me, baby," The Weeknd sings.
"Out Of Time" sounds like a song that one would put on while driving through a barren highway on a rainy night, alone, missing someone.
"Say I love you girl, but I'm out of time / Say I'm there for you, but I'm out of time," The Weeknd laments.
The topic of loss and recovery is a constant throughout the album, but a special component is the intro to the album and the ending of each track, going back to the album aptly named "Dawn FM" which welcomes the listeners to a radio experience. For example, at the end of "Out Of Time," a voice spoken by actor Jim Carrey comes through with radio static in the background, speaking of dying and reaching the light at the end of the road, a somewhat morbid thought.
"Like the song says, you are out of time / You're almost there, but don't panic," Jim Carrey says.
Other songs, like "Best Friends," "A Tale By Quincy," and "Gasoline" deviate a bit from a love interest, but stick to the openness and association the album has.
"If you weren't raised, you don't know how to raise, you know? / I just did the best that I could with them," The Weeknd raps in "Best Friends."
The Weeknd's "Dawn FM" album is smooth yet blunt and comedic at times. It is a creative, thought-provoking and wonderful start to the year.
Leave a Comment